We all know that campers are the lifeblood of camp; we need them to enroll early to jump start our recruitment. Campers who register early help create a buzz and spread the word about summer camp, not to mention provide much needed registration deposits. As a summer camp professional for 13+ years, serving as COO at overnight and day camps, I understand the challenges and opportunities of a successful early registration process. From the field, here are five ways to use swag to increase your early registration:
Get your limited edition hockey jersey now!
Create buzz by giving away limited-availability swag for registering early. Choose something that is unique and that you can't find at your camp's canteen/trading post. When the swag you choose is not the typical giveaway, it incentivizes campers (and their parents) to take action and register for the summer.
Idea: Give away a limited edition Summer 2019 jersey, only available during early registration, with tackle-twill (sewn-on) lettering and numbers, which is something that you don't typically offer.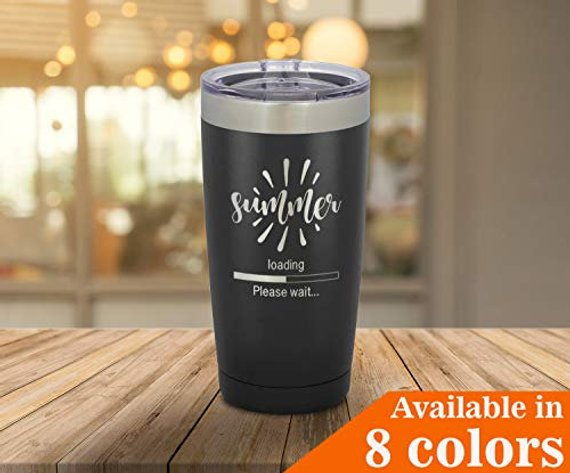 "I want a golden goose, and I want it now!"
-Veruca Salt (from Willy Wonka).
Choose swag that motivates campers to tell their parents that they need to finalize their registration. Campers should see the early registration swag and ask how they can get some. Since the only way to get this swag is to register during the early enrollment period, they will have to ask their parents to register them ASAP. Campers put pressure on their parents to take action.
Idea: Yeti-style stainless steel double-wall insulated tumblers. If campers see their friends carrying these around, they'll want their own!
Never Stop Exploring: The North Face
Consider brand name swag. We know that preteens and high school teenagers are more likely to be loyal to brand names. For certain markets, a brand name product creates a certain cache and desirability.
Idea: How about a laser engraved Hydro Flask water bottle? These are the hottest bottles on the market now and are a status symbol amongst teens.
What's better than a t-shirt as a giveaway?
Offer something substantial. We know that campers usually receive free swag from camp – maybe it's a t-shirt and/or a water bottle. The early registration swag should be more substantial. We are asking parents to make a significant commitment – to send their child to camp next summer. If the gift being given away is what someone thinks they will receive during the summer, it is not a motivator for them. Thus, the gift should be seen as something better than the standard giveaway.
Idea: Knit stocking hat/beanie with your camp name. Everyone loves wearing these- don't forget the pom-pom on top!
If you're looking to break into early registration with teens, should you give them bottle opener keychains? No, of course not! Pick products that campers will actually use. Try to dig deeper and get specific with your target market to ensure they'll actually use your product.
Idea: Beats-style wireless headphones are a great giveaway that will be used everyday, and will showcase your camp's name to your desired market.
Remember, your campers are your brand ambassadors. "I can't wait to share this brochure with my friends," said no one ever. People who have registered for camp are more likely to recruit their friends to join them during the summer, especially if there's cool and unique swag associated with registration. Campers and parents who represent and talk about your camp in a positive way to their friends and family can create countless positive impressions, which hopefully leads to registrations.
We know summer camps, and we know that we can help you achieve success. As a branding and swagging company that works with camps across North America, we can help share best practices to ensure that your summer is successful. From early enrollment gifts to staff t-shirts to reusable tumblers and everything in between, let us help you promote your brand throughout the summer and the entire year.
Let's be in touch and work together!
Owner, Liquid Screen Design